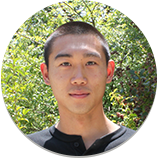 Alvin Hsia is a Product Designer living in San Francisco.
I'm interested in building communities and marketplaces. Currently happily working as an Experience Designer at Airbnb.
Previously, I was a Product Designer at Edmodo, a K-12 education startup backed by Greylock, Benchmark, and Union Square Ventures.
Before that, I co-founded Sceneshot, a way for college students to see what's happening around them and LA Hacks, the largest collegiate hackathon on the West Coast.
Feel free to check out some of my work, or get in touch through email or twitter. I also write a little on Medium.