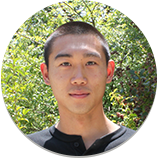 Alvin Hsia is a Product Designer living in San Francisco.
I'm currently a mobile product designer at Edmodo, a K-12 education platform backed by Greylock, Benchmark and Union Square Ventures.
Previously, I co-founded SceneShot, a mobile app for college students, and LA Hacks, the largest student hackathon on the West Coast. Before that, I was at Udemy, an education marketplace.
Feel free to check out my portfolio, or get in touch through email or twitter. I also write (a little) on Medium.